I was born in Marrakech and this city has a particular place in my heart. Below is a succinct overview of my beloved red city.
A brief Historical Overview
Founded by the Almoravid Berber leader, Youssef Ibn Tashafin in 1062 A.D., Ibn Tashafin made Marrakech the capital of the Almoravid Empire. In 1147 A.D., a new religious movement from the High Atlas Mountains named Almohads took control of the city. Abd al-Mu'min got inspirations from the Andalusian Islamic architecture and constructed the renowned symbol of Marrakech, Al Koutoubia Mosque. In 1522, under Sultan Moulay Adbullah, the city was rejuvenated and its grandeur restored. During this period, magnificent architectural structures were built including Badi Palace and the Ben Youssef Madrassa. It was also during this period, that many Moroccan artisans travelled to Marrakech to contribute their craftsmanship to various public and private structures. By 1669, it was the most influential city of Morocco. In 1917, Morocco became a French Protectorate and French-like modern structures could be observed beyond the wall of the older medina. Today, Marrakech is the touristic capital of Morocco and each year is a must destination for millions of tourists coming from around the globe.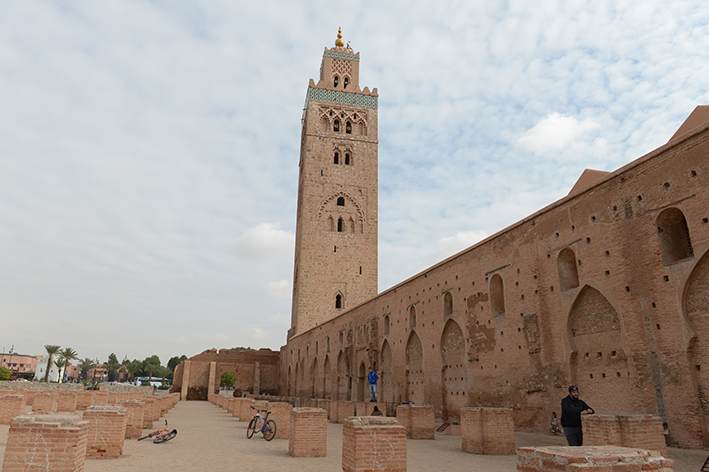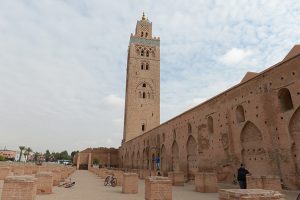 A city known to be home of some of the best artisans in Morocco
If you want to amaze all of your five senses, then head to Semmarine souk to discover so many treasures and a true microcosm of Moroccan handicrafts. You can find ornamental wood tables or doors, handwoven rugs, bronze lanterns, ceramics, leather goods such as bags, belts, ottomans or fashion linen clothes. Marrakech is also home to the 11th century old Tannery, Ennakhla. Some of KOUTCHI artisans are based in Marrakech and are handcrafting leather belts, leather ottomans, wood kitchen tools, Raffia shoes, and leather shoes. If you have a sweet tooth, you can get some delicious Moroccan pastry from Haj Belkabbir (see picture below)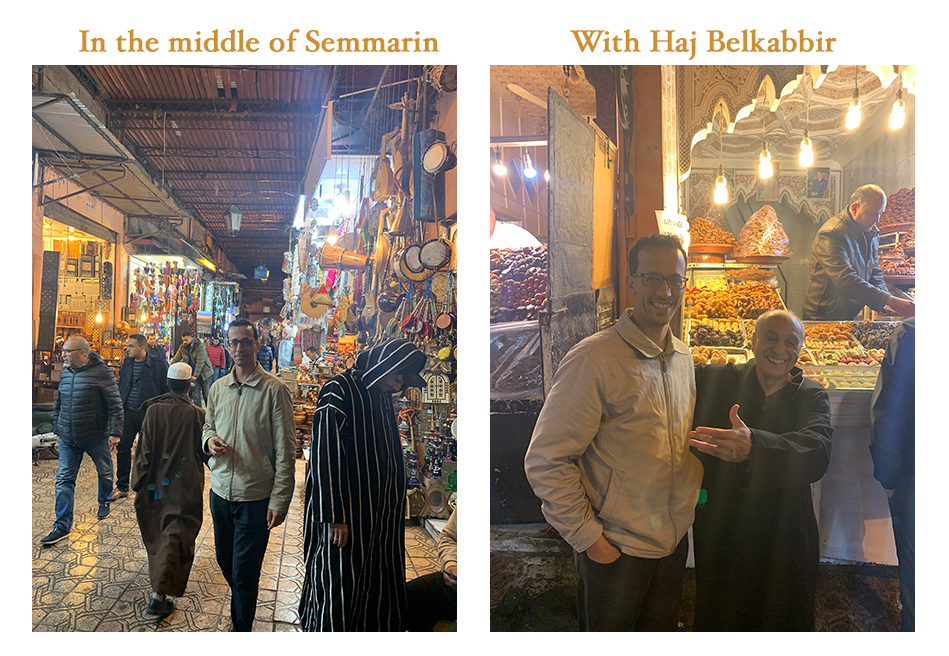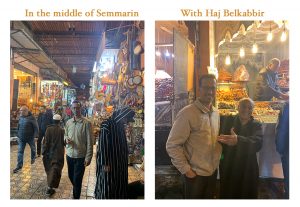 Four Suggested places to visit while in Marrakech
Jamaa el Fena: Awarded "The UNESCO Master Piece of the Oral and Intangible Heritage of Humanity", place Jamaa El Fena is a mystical place. During the day it is a place for traditional story telling, music performance, snake charmers and monkey masters. At night it is transformed into food festival.
Menara: Established during the 12th century by Almohad Caliphate Abd al Mu'min (see above for historical overview and picture below), it is a beautiful garden located West of Marrakech near Marrakech Airport.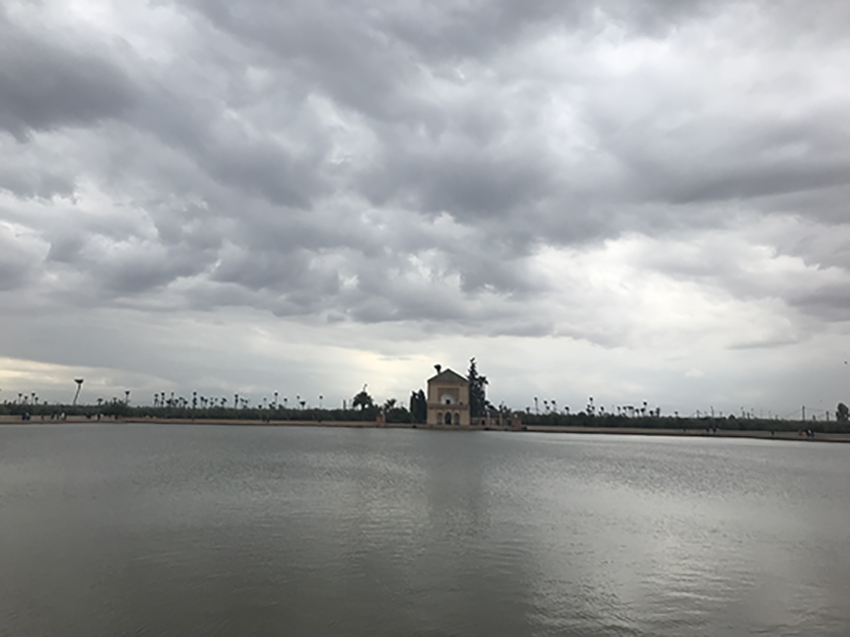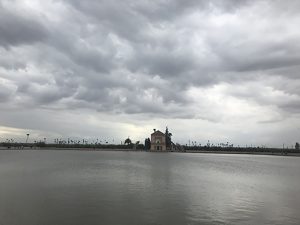 Ben Youssef Madrassa: considered once the largest college in the Maghreb, Madrassa Ben Youssef used to host up to 900 students studying law and theology. If you are passionate about Architecture, you will appreciate some amazing Andalusian architecture and atmosphere.
Majorelle Garden: It took the French painter Jacques Majorelle 40 years in the making. It is an enchanting garden with a Moorish ambiance. Characterised by its typical Blue of Matisse, you will enjoy the Botanical collection while having a relaxing afternoon walking around the garden and having a fresh Mint tea at the café inside.

Majorelle Garden, Marrakech
Dr. Ihssane Zouikr, Founder of KOUTCHI